Team
---
Sean Smith
Founder and CEO
Sean Smith is the founder and CEO of AUTO I.D., Inc. Sean has 19 years of experience in the auto industry. He started his automotive career in a sales position in 1998 working for the Nelson Auto Group in Oklahoma. Shortly after, he was promoted to Sales Manager. In 2002, he moved with his family to Nashville to help open a new dealership for the Nelson Auto Group where he became a General Manager. He remained with the company for 13 years until the launch of AUTO I.D.
In this time he gained extensive knowledge and as he managed all of the departments and employees at the dealership level. With this extensive retail and wholesale experience, he also gained relationships with several industry executives including: the manufacturers; lenders; auctions; and other businesses related to the auto industry. This also provided a strong working knowledge of how these businesses relate and impact each other in the industry.
During this time, Sean became very aware of the inefficiency and often the inability to accurately identify a vehicle, a process that is required for establishing accurate values. Based on this gap in the market, Sean founded Auto I.D. as the first technology solution in the industry to address this need.
---
Andy Sallee
VP of Sales and Business Development
Andy Sallee is responsible for the overall sales and business development of AUTO I.D. Andy started his career at Occidental Petroleum in 1991. Over the past 20 years he has been an equity investor in numerous early stage companies.
Andy was one of four partners and formerly the President of Eco-Energy, a fuels trading and distribution company. From 2003 to 2010 he was a key driver in the growth of the company from a revenue base of $80 Million in 2003, to over $2.0 Billion at the end of 2010. His prior roles have focused on revenue growth and maximizing the enterprise value of the company.
Andy holds an MBA from Bowling Green State University.
---
Aaron Broad
Chief Financial Officer
Aaron Broad joined Auto I.D. in October 2016. He began his career in equity research and private equity at Robinson-Humphrey and Morgan Stanley. More recently he held corporate finance and development roles at Vanguard Health Systems (acquired by Tenet Healthcare), a $6 billion operator of hospitals and healthcare delivery services.
---
Kathy Carbone
Director of IT
Kathy Carbone is the Director of IT for AUTO I.D., Inc., and a member of the Board of Directors. She began her IT career in 1986 as a Data Entry Operator at Boeing in Seattle. While at Boeing, she was certified at Boeing's intensive Computer Technical School and shortly after, she was promoted to programmer. Kathy's experience has included numerous IT managerial positions with large Fortune 500 companies such as Boeing, American Airlines, EDS, and HP. Her job responsibilities through the years have included: Programmer, Information Specialist, Technical Consultant, Training Coordinator and IT Project Manager.
She has worked closely with the technical staffs and customers to manage multi-million dollar projects, while expanding her experience to meet ISO 9000/9001 certifications on various projects. Kathy has also been a Training Coordinator to hundreds of customers, which included overseeing projects where clients were migrated to new technical platforms. She has managed both technical teams and consultants to maintain and develop new software.
Kathy's leadership from an IT perspective continues to be a critical component of AUTO I.D. and its success. She graduated from Seattle Pacific University with a Bachelor's Degree.
---
Account Services Manager
Amy Perry joined Auto I.D. in 2015 as the Account Services Manager. She is responsible for onboarding new accounts at Auto I.D. along with performing analytics and reconciliation activities.
Prior to Auto ID, Amy worked in Finance for Jetstream Capital LLC, a $1B hedge fund registered with the SEC. With Jetstream Capital she was responsible for daily trade reconciliation through Goldman Sachs and investor reporting. Amy was also involved with audits by the SEC and IRS, as well as yearly public financial statement audits for three funds through Ernst & Young. Throughout her career she has gained extensive experience and knowledge of the banking and financial industry.
Dale Adkins
Operations Manager
Dale Adkins is the Operations Manager for AUTO I.D., Inc. Dale has over 13 years' experience in various roles in the automotive industry. He began his career at Nelson Mazda in Madison, TN where he spent four years in sales and management. In 2006 he accepted a position with Trickett Honda in Nashville, TN where he began as a sales manager. While he was there, he took on additional responsibilities to overhaul the company's digital sales presence. Dale also trained and transitioned the sales team to utilize cutting-edge sales tools, and redefined the company's sales process. He started at Auto I.D. in December of 2015.
---
Chris Russell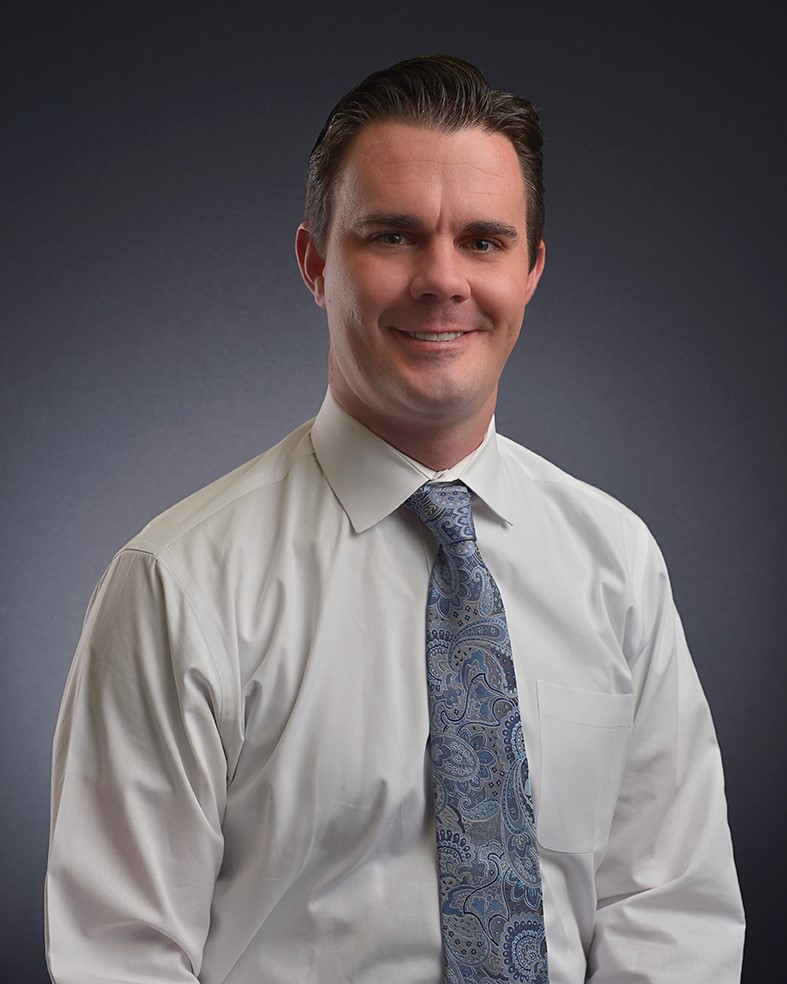 Operations Manager
Chris Russell is the Operations Manager for AUTO I.D., Inc. He started in the automotive industry in 2001 at Man-of-War Ford in Lexington, KY. Chris re-located to Nashville and advanced from Sales to Finance Management and then Sales Management. He was promoted to General Sales Manager at Nelson Auto Group before joining Auto ID at the beginning of 2016.